Protesters again returned to Baltimore on Wednesday with more than 1,000 demonstrators demanding an end to police brutality.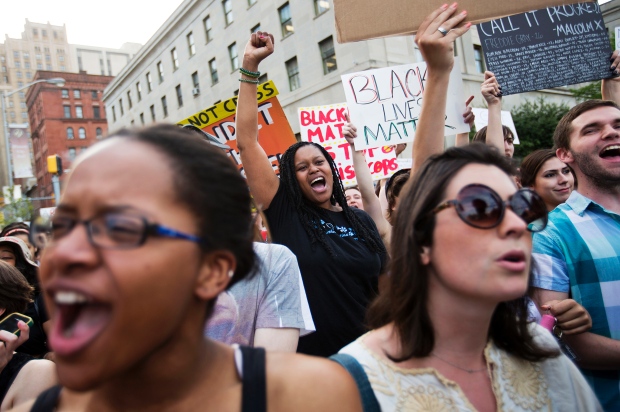 The protestors consisting largely of college and high school students gathered just before 6 p.m. in front of Pennsylvania Station and marched on City Hall to protest the death of unarmed black man Freddie Gray.
Gray died from severe spinal injuries while in police custody - a week after he was arrested.
"Tell the truth. Stop the lies. Freddie Gray didn't have to die," protesters chanted as they made their way through downtown Baltimore. As they walked, they carried signs reading, "Don't shot and don't loot," "I don't mourn broken windows, I mourn broken necks," and "Black youth are not thugs."
Roughly 2,000 National Guardsmen and 1,000 police have remained in the city to enforce the curfew.