Azerbaijani Defense Minister, Colonel General Zakir Hasanov has received Russian Defense Minister, General of the Army Sergei Shoigu, SIA reports.
Firstly, the Russian delegation paid respect to the graves of the National Leader Heydar Aliyev and Zarifa Aliyeva in the Alley of Honor. As well the delegation visited the Alley of Martyrs.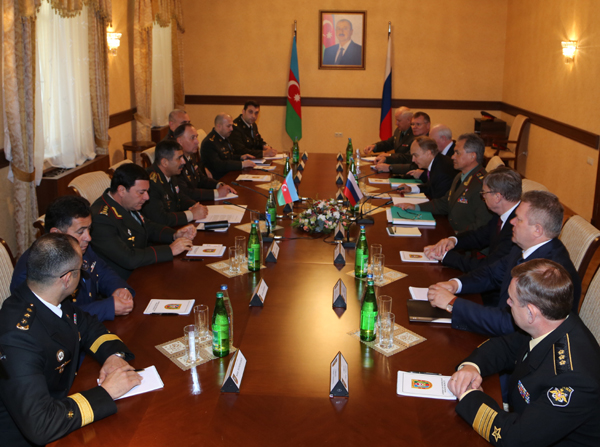 During the meeting Azerbaijani Defense Minister noted that cooperation between the two countries has been built upon friendly relations and mutual trust, adding that these relations are developing on a continuous basis.
Zakir Hasanov also reminded the guests of the fact that Armenia has occupied Azerbaijani territories and as a result a million Azerbaijani citizens were forced out of their homes becoming IDPs and refugees.
In his turn, Russian Defense Minister noted that relations between the two states stand to strong friendly relations and that Russia is an important partner of Azerbaijan's.
Later the parties had an exchange of views on international and regional security and military cooperation in the Caspian Sea, discussing the primary directions of cooperation in the military-technical and military-educative spheres as well as other issues of common interest. At the end of the meeting, the defense ministers signed the Cooperation Plan for 2015 between the two countries.
After the meeting, a briefing was held for media representatives.