The first ADEX 2014 exhibition organized by the Defense Ministry and the Defense Industry Ministry of Azerbaijan has opened in Baku's Expo Center today. 200 companies from 34 countries are demonstrating their military products, developing military cooperation with other countries and making deals.
Deputy Head of the President Administration, Assistant of the President on Defence issues, lieutenant general Vahid Aliyev read out the congratulatory letter of Azerbaijani President Ilham Aliyev to the exhibition participants.
Yavar Jamalov, Minister of Defense Industry of Azerbaijan, spoke of the necessity of rise in Azerbaijan's defense budget and importance of military power of Azerbaijan as 20 percent of its territory has been occupied by Armenian aggressors. The Azerbaijani military forces are the strongest ones in the South Caucasus in terms of their combat training, weapons and security" he stressed at the opening ceremony of the first Azerbaijan International Defense Industry Exhibition "ADEX 2014".
"As a result of care and attention paid by President Aliyev to this area, Azerbaijan has a strong defense industry," the minister said. "The country's military power is steadily growing."
Jamalov said that the Azerbaijani army is able to perform all the tasks, including the liberation of the country's territories from occupation.
The minister stressed that more than 200 companies from 34 world's countries attend the Azerbaijan International Defense Industry Exhibition "ADEX 2014". This testifies to great success in the military-technical cooperation of the Ministry of Defense Industry, established in 2005.
Around 168 different products of Azerbaijan presented at "ADEX-2014". The exhibition will run until September13.
The Minister expressed hope that the number of the partner-countries will increase during the exhibition.
"The number of our enterprises, producing military equipment, ammunition, increased," he said. "Our companies produce competitive products in accordance with international standards. The Ministry of Defense Industry invites friendly and brotherly countries to cooperate. I hope that the exhibition will contribute to the expansion of these relations."
The exhibition is organized on the initiative and with the support of the Ministry of Defense Industry of the Azerbaijan.
"Eight national teams from Azerbaijan, Turkey, Russia, Belarus, Korea, Poland, Israel and Ukraine will launch their exposures at the exhibition. Azerbaijan, Turkey (37 companies), Poland (16 companies), Israel (16 companies) and Belarus (10 companies) are distinguished among the large compositions".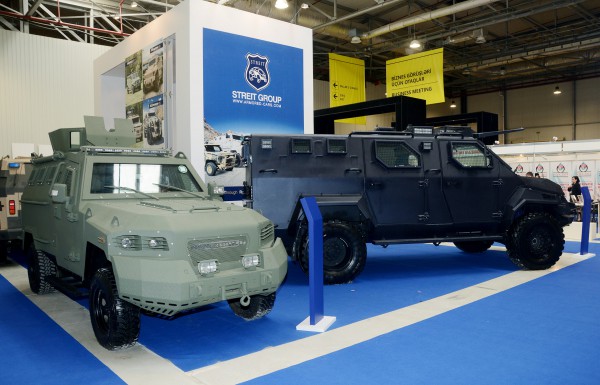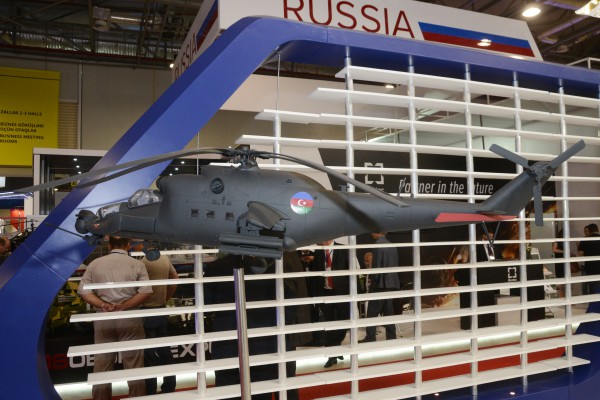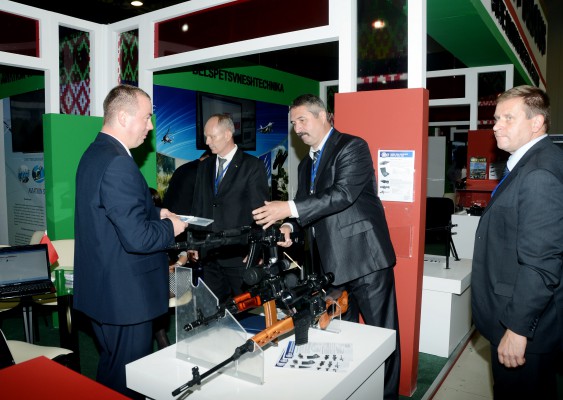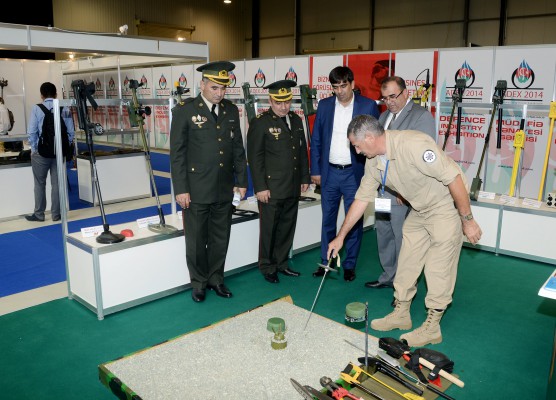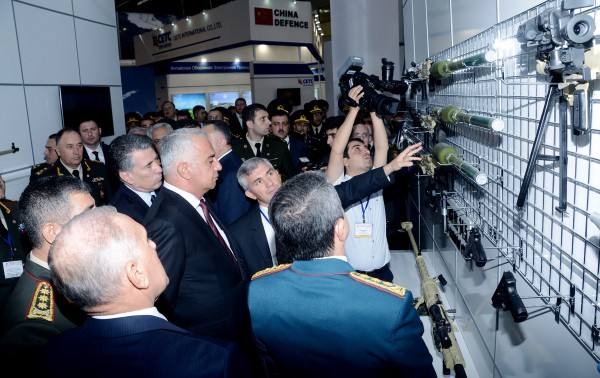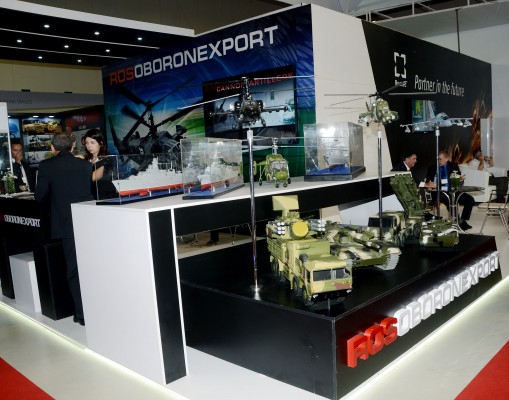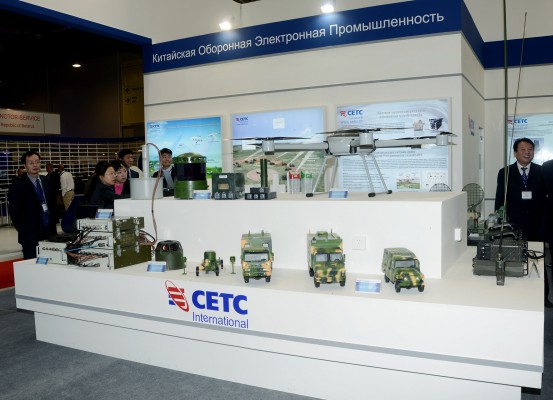 ğ