On 26 August 2014, Minister Elmar Mammadyarov received the new Ambassador of the Republic of Lithuania to the Republic of Azerbaijan Valdas Lastauskas.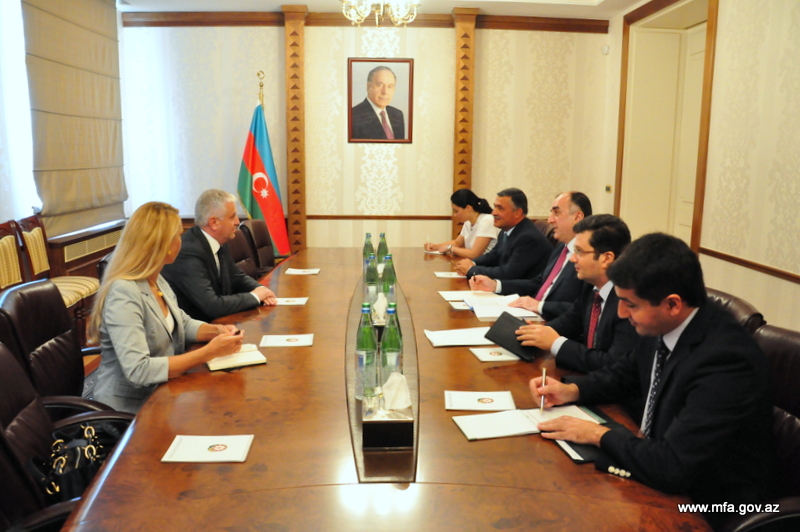 Ambassador Valdas Lastauskas presented a copy his letter of credentials to Minister Elmar Mammadyarov.
Minister Mammadyarov extended his congratulations on assignment of Ambassador Valdas Lastauskas and wished him every success in his endeavors. He expressed satisfaction with the successful development of relations between two countries in all spheres.
Ambassador Valdas Lastauskas said that in his capacity as an Ambassador he would spare no efforts to further promote the cooperation between our countries.
At the meeting the sides exchanged views on perspective development of bilateral political, economic, cultural, humanitarian and scientific cooperation.