Nathan Thursfield has put himself £20k in debt, having spent £40,000 to look like is idol, and Twitter reckons it hasn't worked.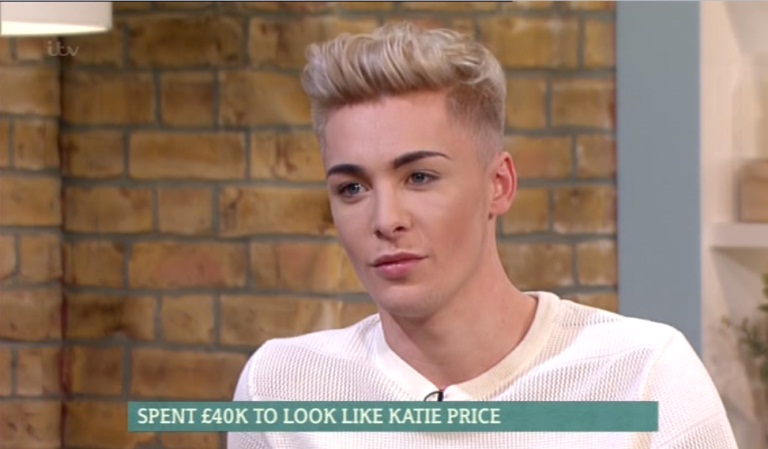 The 20 year old met Katie Price in 2007 and since then he's developed an obsession that has led to his mission to look exactly like her.
He's had two nose jobs costing around £6,000 each and all kinds of fillers and augmentations to replicate the reality star, and estimates the cost to be around £40,000, having spent most of it in loans and credit cards.