A popular trapeze artist had a 'miracle' escape after falling 30ft while performing without tightening her safety harness properly.
A shocked audience including hundreds of children watched as glamorous Kseniya Elkina, 21, hit the ground in Russia.
While some onlookers thought she had broken her spine, others were convinced she was dead.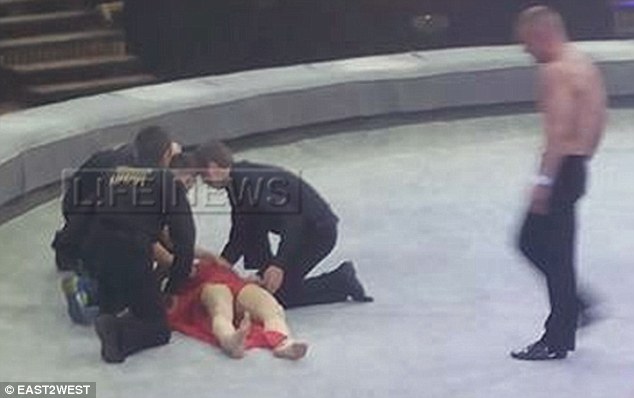 She was immediately taken to the intensive care of Botkin hospital. The best doctors were checking on her for the next 24 hours.