BMW chief executive Harald Krueger fainted Tuesday during a press briefing at the IAA auto show in Frankfurt, forcing the German carmaker to halt the presentation, an AFP photographer reported.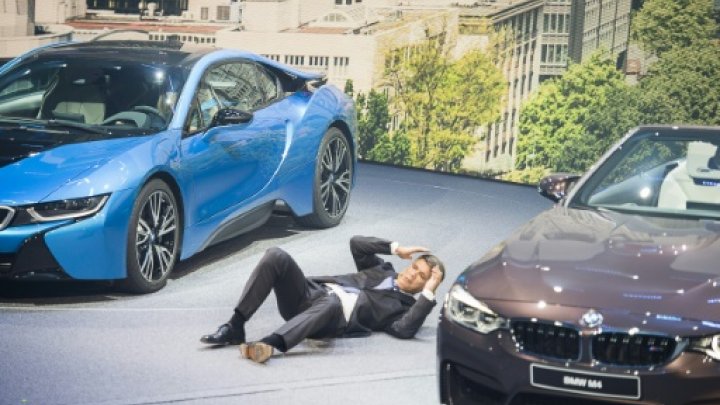 The 49-year-old Krueger, who has headed BMW since May, was speaking to reporters at the company's exhibit at the show when he apparently felt dizzy and collapsed. He was helped away by two bodyguards.
In a brief statement BMW said the CEO had a dizzy spell and that he had not been feeling well in the morning after returning from a trip abroad.
A company spokesman at the auto show a short while later said Krueger was feeling better but that he had cancelled all his meetings scheduled for Tuesday and returned to his home.