A missing dog has been found dead in Florida with a handwritten note attached to it that said: "We beat it to death, LOL!"
Miami Police are asking the public for help in finding those responsible for killing the 13-year-old Pomeranian.
The note on the dog also had a smiley face drawn on it and ended with "HAHAHA!"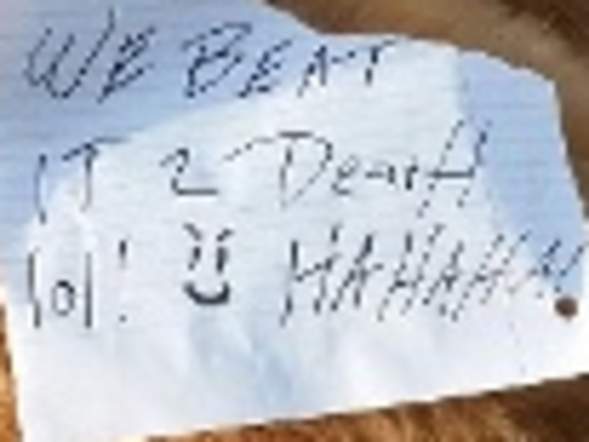 Police said the animal was taken to a vet who determined it had "multiple fractures" that were "consistent with blunt force trauma".