A nursery nurse and her boyfriend murdered their 11-month-old son then claimed his injuries were caused by the family dog, a court heard today.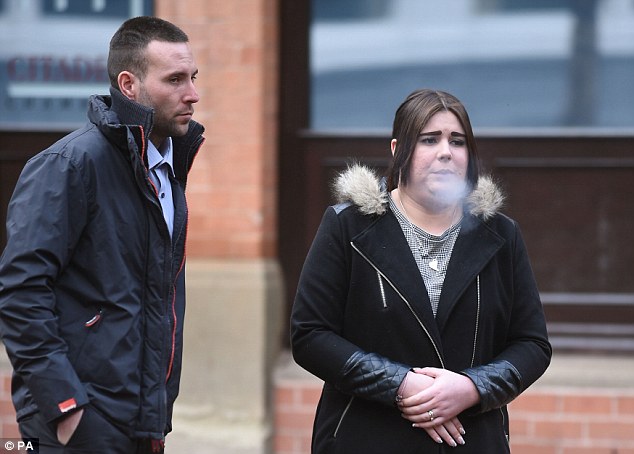 Oliver Sargent collapsed at his home in Telford, Shropshire, and was found not breathing by his parents Paul Thomas, 29, and Ashlea Thomas, 21, before being taken to hospital by ambulance.
A scan revealed the toddler had suffered a three-inch fracture to the left rear side of his skull, as well as bleeding to the right side of his brain and bleeding to his left eye.
Doctors also discovered he had historic injuries including healing fractures to two of his left ribs and a fracture to his left collarbone, Birmingham Crown Court was told.
He was at first admitted to Princess Royal Hospital in Telford but died from head injuries four days later at Birmingham Children's Hospital in July 2012.