Azerbaijani composer and the Ambassador of Azerbaijan to Russia Polad Bulbuloglu's ballet "Love and Death" staged n a new production at the Opera and Ballet Theatre. State and government officials, culture and art figures and foreign guests attended the event, SIA reports.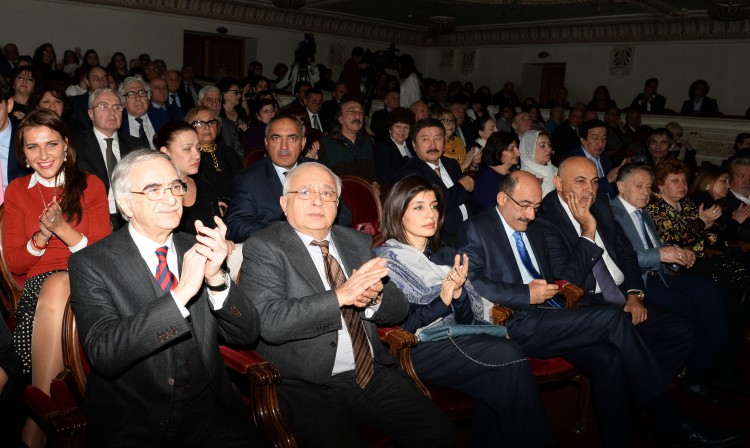 The ballet was re-produced by famous Russian ballet-master Nadezhda Valikina. Art director is well-known Russian artist Dmitry Cherbadzhi. The play was conducted by People`s Artist of Azerbaijan, professor Javanshir Jafarov.

The ballet can be seen as a true saga and musical paraphrase of eternal life book titled "Dede Gorgud". This is a play about undying love and powerlessness of death before feats of heroes. The main characters was played by Azerbaijani People`s artists Kamilla Huseynova (Bayjan) and Gulaghasi Mirzayev (Azer). The ballet was first staged in Baku in 2005.

In 2011 "Love and Death" was staged by the Yekaterinburg opera and ballet theatre at the State Academic Bolshoi Theatre of Russia, and in the Turkish capital of Ankara.